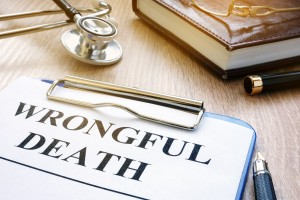 If you have lost a loved one, you may be facing some of the most difficult days of your life. But if your loved one's passing was unexpected and possibly the result of another party's negligence, you could be forced to navigate some of the most complicated aspects of the legal system in East Texas.
While it's true that no amount of money can bring your loved one back to you, the legal system is designed to ensure that grieving families are supported during the most trying times imaginable. That's where a wrongful death lawyer in East Texas can provide the most support – allowing you and your family to focus on what matters most.
Common Wrongful Death Cases
Throughout the state of Texas and the United States, thousands of people die each year in preventable accidents. While these instances come as an undeniable shock to families, often leaving them picking up the pieces of their lives afterward, it's of the utmost importance that they not rest until they find the justice and peace they deserve. Some of the most common cases of wrongful death in East Texas include:
· Automobile Accidents
· 18-Wheeler Accidents
· Medical Malpractice
· Workplace Accidents
· Defective Products
· Nursing Home Neglect
· Gas Can Explosions
· Catastrophic Burn Injuries
The Benefits of Hiring a Wrongful Death Attorney
The complexities surrounding wrongful death cases can create severe stress for families who are experiencing tremendous grief. That's why it is crucial you find the support and expertise of a wrongful death attorney with the experience needed to help you through these unfortunate times. Grant & Flanery's wrongful death attorneys in East Texas have spent many years working with families of victims of wrongful death, ensuring they obtain true justice and compensation for their loss.
In the state of Texas, there are many avenues for securing justice for families of deceased individuals, both for the surviving family members and for the deceased's estate. At the Grant & Flanery Law Firm, our mission is to advocate for your family to ensure you recover maximum compensation through either the trial process or a settlement. We'll work to assist your family with every matter pertaining to your loved one's passing, including the probate of wills and estate matters.
You know your loved one would still be by your side right now if it hadn't been for the careless, potentially illegal actions of others – that's why it is so critical you fight for what is right. No matter the specifics of your wrongful death case, we will represent you and your family aggressively to secure full and fair financial recoveries, as well as the justice you deserve.
Contact a Wrongful Death Attorney in East Texas Today
If your loved one has died as the result of another party's negligence, contact us as soon as possible to schedule your free, zero-obligation consultation with our wrongful death lawyers in East Texas. Our goal is to help you determine the extent of your case against the opposite party. Then, we'll show you the many legal options available to ensure your family receives the justice and compensation you need to move forward with your lives.