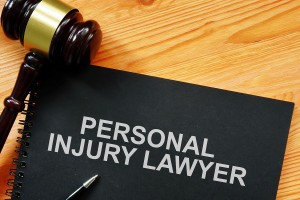 After you have been in an accident that resulted in an injury, your first impulse may be to ask, "How could I have avoided it?" If you realize that all signs point to the negligence of another party, you now have a reasonable justification for pursuing compensation for your injuries.
Each year, tens of thousands of personal injury cases are filed through the East Texas court system. This means that personal injury cases are unfortunately common but handled on such a regular basis that you can feel confident you'll find success when filing your claim.
Every personal injury case is different. But no matter the specifics of your injuries or how they occurred, there's a great chance you can put yourself on the road to recovery without fear of crippling debt or prolonged pain and suffering by hiring a qualified personal injury attorney. First, let's take a look at some of the many types of personal injury cases in East Texas.
Common Personal Injury Cases
East Texans regularly receive compensation for a wide range of personal injury cases, including:
· Automobile Accidents
· 18-Wheeler Accidents
· Medical Malpractice
· Workplace Accidents
· Defective Products
· Nursing Home Neglect
· Gas Can Explosions
· Catastrophic Burn Injuries
Do You Have a Personal Injury Case?
Simply being injured in one of these common accidents is not enough to file a personal injury claim and receive compensation. You must first establish negligence. This entails providing that another party did something they should not have, or did not do something they should have.
Once you can prove negligence by another party has occurred, it is possible to begin the process of filing your personal injury claim. While it's theoretically possible to take on your adversary in court and the entire legal system of East Texas by yourself, there's no doubt you could benefit from finding a strong advocate to help you on your way to securing proper compensation for your injuries and losses.
Get Proper Legal Representation
After you have been seriously injured and someone else is at fault, you may face an insurance company that pushes you to settle your case quickly. This is because the majority of insurance companies want to pay out as little as possible. Insurance companies also have teams of experienced employees working to reduce your claim and pushing you to settle before you even know the full cost of medical treatment.
In order to prove negligence for your case and to receive the maximum compensation possible, you should hire an East Texas personal injury attorney like the experts at the Grant & Flanery Law Firm. As professional personal injury specialists, we review insurance contracts and coverages, gather important evidence, and take your case to trial if necessary. Our goal is to guide each of our clients through the legal process and keep them informed at every step toward achieving success.
For more information on the personal injury law process or to schedule a consultation regarding your case with an East Texas personal injury attorney, contact the Grant & Flanery Law Firm today.