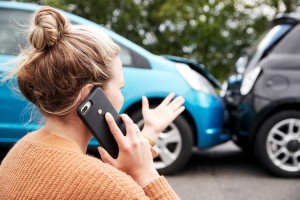 Have you just been in an automobile accident on the roads of East Texas that was not your fault? Unfortunately, car accidents happen every day throughout the state of Texas, so even though it was unexpected, it's still a common hassle drivers are forced to deal with. Statistically, even the most cautious and defensive drivers out there are likely to be involved in some kind of accident, from minor fender benders to major crashes.
So, if you have been in a car or truck accident in East Texas that wasn't your fault, you need to know the appropriate steps to take to receive compensation for damages and any injuries you and your passengers may have suffered. Here's what you must do:
1. Call the Police
The reason why involving the police is critical after any accident, minor or major, is because the police account of the accident becomes an established part of the record. A police report clearly demonstrating that you were not at fault will seriously strengthen your case as you seek to recover what you lost as a result of the accident.
2. Exchange Information with Other Drivers
Getting information from everyone at the scene is key to determining how medical bills and car repairs will be covered in the near future. Have the other drivers provide you with their names, addresses, and contact numbers. Get their insurance company information, including their policy number. Record their driver's license and license plate numbers on paper or with a photograph. By taking this information down ASAP, you'll simplify your insurance claim process and provide your auto accident attorney in East Texas with relevant information to bolster your case.
3. Take Pictures!
If you have a smartphone camera or a digital camera on hand at the scene, take as many pictures as possible – not just of the other drivers' plates! Take pictures with wide angles showing the details of the scene, including the total extent of damage to all vehicles involved.
4. Contact Your Insurance Company
Even though the car accident was not your fault, you should quickly call your insurance company to ensure you know what your policy will cover. You and your insurance agent can coordinate with other drivers' insurance companies to document exactly what damages will be covered, which can streamline the process of getting your vehicle back on the road in top shape.
5. Contact an Automobile Accident Attorney in East Texas
If you are the victim of a car crash in East Texas, you should not have to pay a cent for your own injuries or for the damage caused to your vehicle and belongings. The auto accident attorneys at the Grant & Flanery Law Firm are prepared to represent you in court to recover all of your losses and ensure you are taken care of.
When you need a car accident attorney in East Texas after an accident that was not your fault, call our offices today. We'll answer every question you have and help you put your car and your life back on the road.