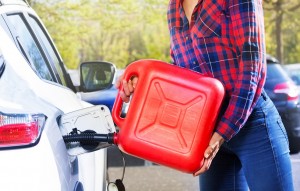 Were you or a loved one injured in a fire or gas can explosion in East Texas? Burn injuries are one of the leading causes of severe injury and death in the United States. According to the CDC, there are 1.1 million burn injuries that require medical attention every year across the country.
The sad reality in many of these cases is that the events could have been avoided altogether – but not because of accidental errors by the individuals who experienced them. Had other parties like landlords, maintenance crews, and gas can manufacturers taken necessary steps to ensure such accidents could never occur, thousands of lives may have been spared from suffering.
Catastrophic Burn Injuries in East Texas
Sudden explosions and fires can result in severe, life-altering injuries that lead to unimaginable pain and trauma for anyone in their paths. These injuries account for unbearably high medical expenses, property losses, health effects, permanent scarring, and even death. While dealing with such effects, you may not realize that there are options available that provide solutions to problems created by explosions and fire in East Texas.
Burn injuries are often the result of a wide range of malfunctions, defects, and negligence by another party. From faulty gas line installation to defective gas meters, poor maintenance by landlords, deceitful manufacturing practices, and much more. If you have experienced an apartment fire, home fire, propane or natural gas explosion, appliance fire, or electrical fire in East Texas, your best bet is to contact a knowledgeable and experienced burn injury lawyer in the Longview, Texas and Tyler, Texas area.
Gas Can Explosions in East Texas
A number of successful lawsuits have been brought against gas can manufacturers because of their tendency to explode, causing severe injuries, burns, and even death. However, these same manufacturers continue to insist that their products are safe and cannot be responsible for causing such injuries. They even go so far as to claim that the only way these injuries could occur would be the result of user error.
If you have been injured as the result of a gas can explosion in East Texas, you may believe that it was your fault. Even though you may have suffered from severe pain, scarring, exorbitant medical bills, and emotional trauma, you may not realize you were not to blame for the accident. The manufacturer of the gas can that exploded was very likely aware of the dangers their product posed and did not take the necessary measures in their creation to easily prevent such an outcome.
Gas Can Explosion and Catastrophic Burn Injury Attorney in East Texas
At the Grant & Flanery Law Firm, we stand with the people of East Texas who have experienced physical, emotional, and financial suffering as the result of catastrophic burns and gas can explosions. Our attorneys have decades of experience achieving positive outcomes for people with related injuries. We pledge to work tirelessly on your behalf to help you recover financial compensation for your pain, medical bills, property damage, and other damages to your well-being and livelihood.
For more information on the gas can explosion and catastrophic burn lawyers at the Grant & Flanery Law Firm, contact us today to schedule your free initial consultation.