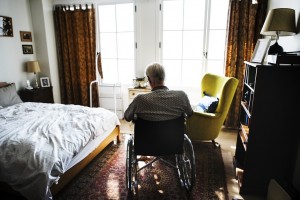 If you or a loved one receives medical care in a nursing home in East Texas, you have certain expectations of compassionate treatment and personalized attention. Our society values the role of nursing homes for the task of taking care of our elderly family members, who often require specialized medical treatment as they age.
We put a great deal of trust in the physicians and nurses who operate in nursing homes and reasonably assume they are adequately trained to provide such care to ourselves and our loved ones. Unfortunately, medical malpractice in East Texas nursing homes is not a completely foreign event. Even the most minor of mistakes when handling an elderly patient can lead to severe health complications, injuries, and even death.
According to the group Nursing Home Abuse Justice, as many as 5,000,000 elders are abused each year – but only a small number of these cases are reported. If you or a loved one live in a nursing home in East Texas and have experienced nursing home neglect or abuse, your best course of action may be to file a lawsuit against the facility to pursue the justice you deserve.
Types of Nursing Home Neglect & Abuse in East Texas
Like with any personal injury claim, you must prove that there was a breach of standard care that qualifies as nursing home abuse or neglect in East Texas. Some of the most common forms of medical malpractice within nursing homes include:
Prescription Errors
Neglecting Patients' Medical Needs
Inadequate Staffing
Abuse of Medical Restraints and Sedatives
Misdiagnosis
Physical, Emotional, or Psychological Abuse
Medicare and Medicaid Fraud
Theft
Sexual Assault
Any of these cases of nursing home neglect and abuse in East Texas should be taken seriously. Families who learn their elders have experienced one of these forms of malpractice may not know who to turn to and try to take matters into their own hands. While your elderly loved one may receive better treatment after you stick up for them, they may not receive the proper restitution they deserve. That's when you should reach out to an East Texas nursing home neglect attorney.
Nursing Home Abuse Attorneys in East Texas
At the Grant & Flanery Law Firm, we have seen far too many cases of nursing home neglect and abuse in our East Texas community. Our goal is to ensure that you and your loved ones are treated with the dignity and respect you deserve as elderly members of our community. As experienced and compassionate Longview and Tyler area nursing home abuse attorneys, our firm can help you with your concerns and provide a free consultation regarding the specifics of your case.
If you have questions about elder abuse and neglect in East Texas, call the medical malpractice attorneys at the Grant & Flanery Law firm today.