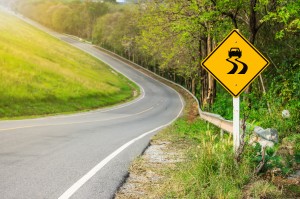 The Dangers of Rural Roads in East Texas
While metropolitan areas of Texas like Dallas and Houston lead in passenger vehicle fatalities, East Texas is no exception.
In Texas, it's easy to speed on wide-open rural roads. These can actually be some of the most dangerous places for motor vehicle accidents since it takes longer to get to a hospital.
Rural roads are often poorly lit, and with little traffic to slow people down, it can be the perfect conditions for a car wreck or truck accident.
There are also fewer signs, signals, and traffic lights in the Tyler, Texas area to slow a driver down.
The Federal Highway Administration reports that two-thirds of child traffic deaths in the United States happen on rural roads. According to the TX Department of Transportation, it has been over 20 years without a roadway fatality in Texas, with an average of 10 deaths per day on the road.
If you've been involved in a wreck in Tyler, TX, or an 18 wheeler accident, the auto accident lawyers at Grant & Flanery are on your side and ready to help.
East Texas Roadways & COVID-19
While most people were driving less in 2020, the National Safety Council reports that roadway fatalities increased 8% due to 18 wheeler deaths and car accident fatalities.
This was the first jump in these statistics in 4 years, even while people were driving thousands of miles less than usual.
If you were involved in an 18 wheeler wreck in Texas, you need an 18 wheeler accident lawyer who has won thousands of clients who received the best compensation possible in the 18 wheeler settlements.
What To Do If You've Been in a Crash
The best way to avoid auto accidents and large commercial truck crashes in the Tyler, TX area are to drive defensively, eliminate distractions, and stay alert.
After an accident:
See if anyone is injured

Call 911 if you need assistance

Move to a safe location

If no one is injured, consider calling the police anyway so you have a report for your insurance company

Take pictures of the scene

Exchange insurance information with any other involved parties

Determine if you'll file an insurance claim

Contact Grant & Flanery for a truck accident lawyer or car accident lawyer in the Tyler, TX area to handle your case

At Grant & Flanery, our team of auto accident attorneys in Tyler is waiting for your call.
Rural 18 - Wheeler Accidents
If you or a loved one were involved in an accident with a semi-truck in the Smith County area, you may be entitled to compensation, usually covered by the trucking company's insurance plan.
The trucking industry puts a lot of emphasis on their truck drivers to make deliveries on time, which can result in long hours without sleep or speeding. With conditions like these, accidents are bound to happen.
The negotiating skills and knowledge of your legal team can affect your truck accident settlement. Grant & Flanery has decades of experience providing the best possible legal compensation after a wreck.
Contact a Tyler truck accident attorney at Grant & Flanery today.