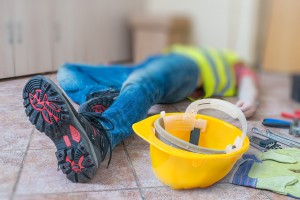 Construction Accidents
If you have been injured while working on a construction site, you probably feel like it's just part of the job. After all, you knew conditions on big jobsites were dangerous – you'd probably even heard of a few people who had been injured previously in your line of work.
Still, workplace injuries sustained on construction sites that aren't your fault can be serious indeed. And because of the complex liability issues surrounding them, you may be entitled to compensation for your losses. Don't suffer with your injuries just because you feel like it was part of the job. Instead, do your research.
Most Common Injuries on Construction Sites
Because of all the heavy equipment and physically demanding labor going on at every construction site, injuries are bound to happen.
· Lacerations
· Bruising
· Burns
· Broken bones
· Spinal cord injuries
· Loss of limb
· Hearing loss
· Vision loss
These injuries can lead to financial burdens, a loss of ability to earn your living, and sometimes permanent disability. Many of these injuries are caused by OSHA violations or negligence on the part of employers, managers, or fellow employees.
Contact a Construction Site Injury Attorney
The qualified construction accident attorneys at the Grant & Flanery Law Firm know how to ensure your needs are cared for after an injury at a construction site. First, we'll gather records related to your claim and compile these documents to build your case for compensation. This step will help us identify liable parties and determine the type of claim to pursue. Then, we'll investigate every detail of your accident to collect more evidence to support your claim. Afterward, we'll confidently negotiate with the defense to help you get the compensation you're entitled to for your construction site injury.
Have you suffered an injury on a construction site in East Texas? Don't hesitate to call the dedicated construction accident attorneys at the Grant & Flanery Law Firm today.